Limestone Medical Center (LMC) in Groesbeck, Texas is a 20-bed Critical Access Hospital with a 5 bed emergency room offering convenient access, located directly off of HWY 14. Accredited as a Level IV Trauma Center by the Department of State Health Services. LMC proudly serves the citizens of Limestone County, Freestone County Hill County, also, Leon County, Robertson County, and Navarro County. The hospital is situated on a beautiful campus and is open to all communities. We currently serve many communities including, Groesbeck, Mexia, Kosse, Bremond, Thornton and many others.
Limestone Medical Center and our family of clinics strive to bring the best in patient care and services to those we serve. We are very proud of our network of high quality physicians, medical staff, and employees as well as our new state-of -the-art clinical equipment. With items such as our new Digital CT Scan, Digital Radiography and Magnetic Resonance Imaging, and the PACS System, we can now integrate cutting edge technology once only available at larger hospitals. These help to bring you the health care you deserve.
Accreditations: Level IV Trauma Center, Medicare Accredited.
We are pleased you have chosen Limestone Medical Center (LMC) as your health care team. Since its beginning in 1973, LMC has been committed to providing the highest level of service and care to Limestone and the surrounding counties.
Limestone Medical Center accepts most major insurances, including Medicare, Medicaid, and CHIP. In addition, the Rural Health Clinics offer a sliding fee scale plan to patients who meet the criteria. Patients will not be denied service due to an inability to pay. Patients will not be denied services for any reason including: race, color, sex, national origin, disability, religion, age, sexual orientation or gender identity.
At Limestone Medical Center; we offer a program for patients that qualify that discounts the costs of some healthcare services. It is called the Sliding Fee Scale program.
For patients interested in applying for the Sliding Fee Scale program offered to residents of Limestone County, please pick up an application at the Limestone Medical Center's Outpatient Registration desk, Monday – Friday, between 8:30 a.m. and 5:00 p.m.
Applications may be turned in at the Outpatient Registration Desk, Monday – Friday, between 8:30 a.m. and 5:00 p.m. or in the Emergency Room 24 hours a day/7 days a week.
Applications are processed within a week providing all documents are turned in as requested with the application.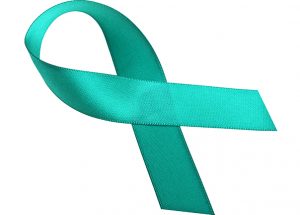 Limestone Medical Center is proud to announce the start of our Sexual Assault Forensic Examiner (SAFE) Program. We have been working closely with the District Attorney and local law enforcement to see this service established in our community. We all want to be responsive to survivors and provide this service locally.
As with any new program, there are certain supplies that are needed to ensure the success of the program. Our community is known for helping others. If you would like to make a donation we would greatly appreciate any and all help. Supplies would include various types and sizes of newly packaged undergarments, pants, t-shirts etc.
Click the button below to view our Amazon list of these products. Any hand items may be delivered to Debbie Brewer at Limestone Medical Center. We thank you in advance for your continued support.
Limestone Medical Center is committed to the highest standards of business and professional ethics and integrity. As a result, The LMC office of compliance has established the below phone number for employees, providers, and the public. This number is to provide a way to report concerns or problems of a business's ethics, fraud, and issues of a compliance nature in which they are not comfortable reporting through the standard reporting processes.
(254) 729-4332
This is an anonymous line and is available 24/7.
Limestone Medical Center
701 McClintic Drive Groesbeck, TX 76642