Behavioral Health Program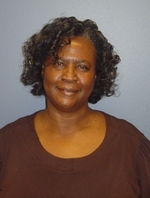 Welcome to Limestone Medical Center's Behavioral Health Program. We offer two mental health outpatient programs in our health care system; each serving different populations. Programs consist of intensive outpatient treatment for both geriatrics and adults, and also, tradional outpatient programming (individual therapy, family therapy, and medication managment). All admissions, will be based on clinical assessments and medical necessity
The Intensive Outpatient Psychiatric Program at Limestone Medical Center is designed for individuals who have acute symptoms of a mental illness severe enough to significantly affect their daily functioning.
Referrals are accepted from Doctor's offices, other behavioral health settings, nursing homes and self referrals.
The purpose of admission is to determine the source of the patients problem and restore the individual to a higher level of functioning and independence while remaining in the least restrictive setting. This is done by conducting a thorough psychiatric assessment, and if needed, neurological and medical assessments on an outpatient basis. Based on the findings of that assessment process, then a comprehensive intervention program that address any and all problems found is implemented. Patients admitted to the program are involved in cognitive, individual therapy, family therapy, group therapy, and educational groups.
Outpatient psychiatric services, and follow up are now provided for adults 20 years and up.
Medicare, Medicaid, and most private insurances are accepted.
If you or someone you know needs help with any issues pertaining to depression, anxiety, grief, loss of independence, adjusment problems or health issues, please call for a confidential interview at
254-729-2014