Our Story
Founded in 1995, Rettig Family Health Care takes pride in offering quality expert care under one roof. From infants to geriatrics our medical team provides compassionate care and preventative treatment.
We have a fully trained staff and our namesake, Dr. Rettig is an award winning, highly experienced physician. The Rettig Family Health Care family is here to help you and your loved ones live a healthier, more productive lifestyle.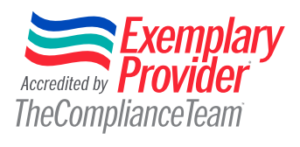 Exceptional, Personalized Care
Nothing is more important in life than your health, and finding the right doctor for your specific health care issues can be a real challenge. Whether it's your own medical issues or the health of your children, it is important to know who to turn to when you need personalized care from a caring professional. Rettig is a trusted and modern medical facility offering primary care, mental health assistance, disease management, and hospital and nursing home care, all under one roof. We aim to provide exceptional treatment to our patients. From infants to geriatrics, we are there in every phase of life.
What our clients say about us
Rettig Family Clinic is one of the best medical centers there is.
I absolutely think they are great. I'm treated with respect and have nothing to complain about. Great staff, from the office on. Thank you for what you do, Dr. Rettig has done it right.