Limestone Medical Center (LMC) in Groesbeck, Texas, near Mexia, Texas, is a brand new 20-bed Critical Access Hospital with a 5 bed emergency room offering convenient access, located directly off of HWY 14.  Accredited as a Level IV Trauma Center by the Department of State Health Services. LMC proudly serves the citizens of Limestone County, Freestone County Hill County, also, Leon County, Robertson County, and Navarro County. The hospital is situated on a beautiful campus and is open to all communities. We currently serve many communities including, Groesbeck, Mexia, Kosse, Bremond, Thornton and many others.
Limestone Medical Center and Family Medicine Center strives to bring the best in patient care and services to those we serve.
We are very proud of our network of high quality physicians, medical staff, and employees as well as our new state-of -the-art clinical equipment. With items such as our new Digital CT Scan, Digital Radiography and Magnetic Resonance Imaging, and the PACS System, we can now integrate cutting edge technology once only available at larger hospitals, to bring you the health care you deserve.
Accreditations: Level IV Trauma Center, Medicare Accredited.
We are pleased you have chosen Limestone Medical Center (LMC) as your health care team. Since its beginning in 1973, LMC has been committed to providing the highest level of service and care to Limestone and the surrounding counties.
Limestone Medical Center accepts most major insurances, including Medicare, Medicaid, and CHIP.  In addition, the Rural Health Clinics offer a sliding fee scale plan to patients who meet the criteria. Patients will not be denied service due to an inability to pay. Patients will not be denied services for any reason including: race, color, sex, national origin, disability, religion, age, sexual orientation or gender identity.
At Limestone Medical Center; we offer a program for patients that qualify that discounts the costs of some healthcare services. It is called the Sliding Fee Scale program.
For patients interested in applying for the Sliding Fee Scale program offered to residents of Limestone County, please pick up an application at the Limestone Medical Center's Outpatient Registration desk, Monday – Friday, between 8:30 a.m. and 5:00 p.m.
Applications may be turned in at the Outpatient Registration Desk, Monday – Friday, between 8:30 a.m. and 5:00 p.m. or in the Emergency Room 24 hours a day/7 days a week.
Applications are processed within a week providing all documents are turned in as requested with the application.
We appreciate Dori Sims, PA and Gordon Lee, PA for their time and dedication to our patients and the communities we serve!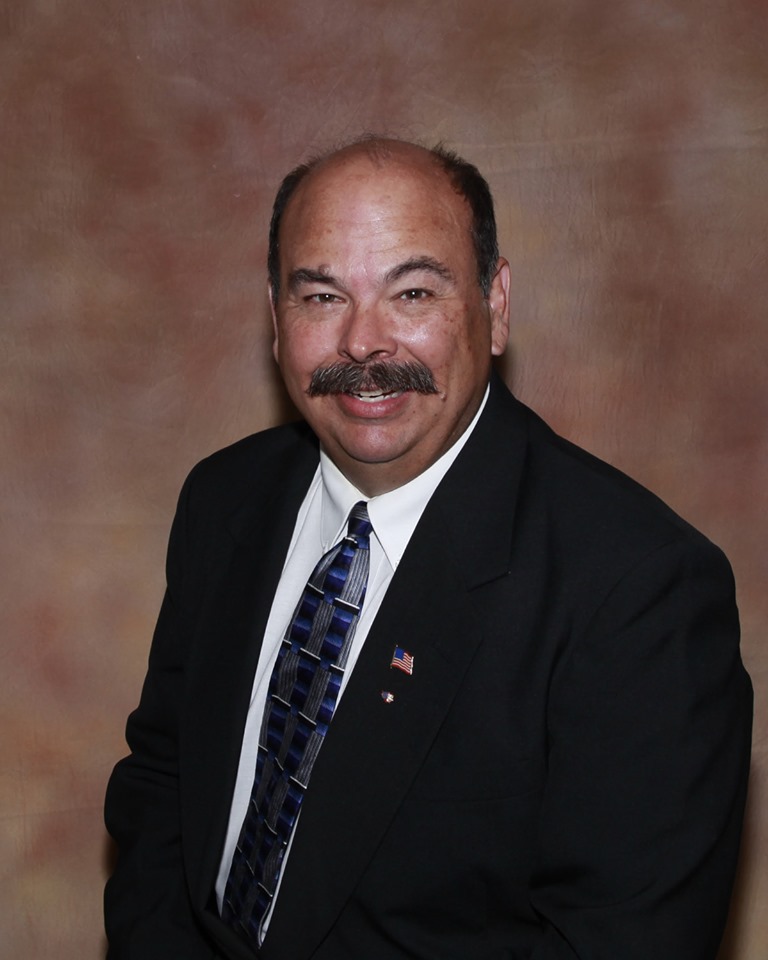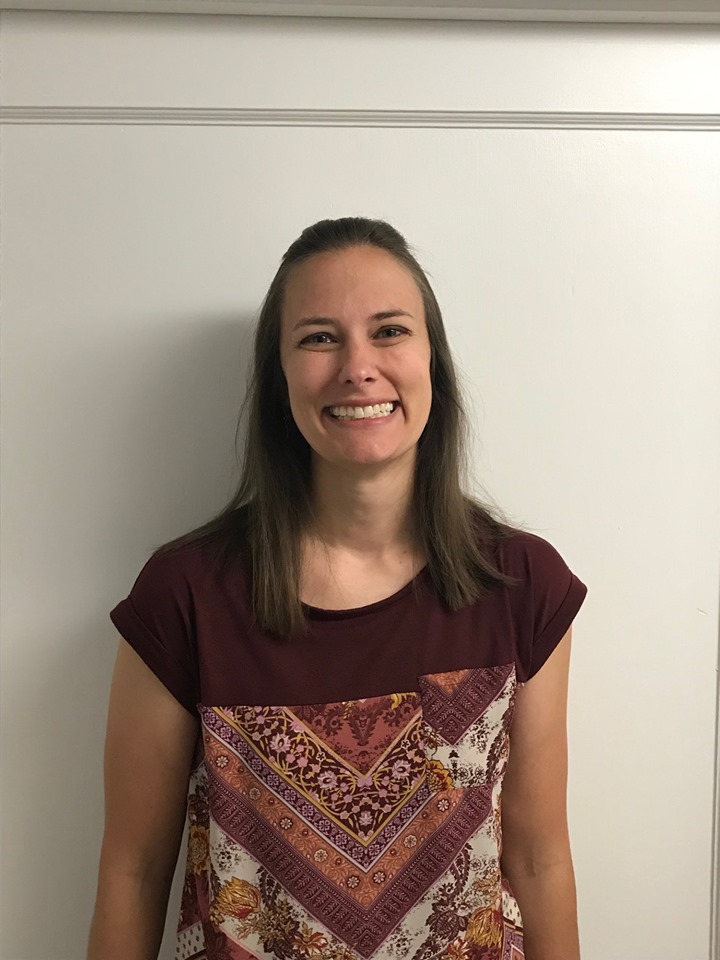 Groesbeck, Tx – August 14, 2019 – Limestone Medical Center is pleased to announce that our Wound Care Clinic is a recipient of RestorixHealth's Patient Satisfaction Award. Recipients of this award meet or exceed national patient satisfaction benchmarks over a six-month period.
"This achievement reaffirms our commitment to the patient experience and the quality of care that the Limestone Medical Center Wound Care Clinic provides its patients every day," said Dr. Tyler Kearney. "We are proud to be a recipient of an award that recognizes the hard work and dedication of our staff."
RestorixHealth launched its Center Recognition Award for Patient Satisfaction program to recognize those centers that have met or achieved a patient satisfaction score of 96% or higher.
The Wound Care Clinic is dedicated to optimizing outcomes and preventing lower limb loss in those patients with non-healing wounds. The approach to wound care is aggressive and comprehensive, coordinating traditional and advanced therapies and techniques that are proven to reduce healing time and improve healing rates.
The center is staffed with a multidisciplinary team of physicians along with nurses and technicians with advanced training in wound care. Integrating a team of wound care professionals optimizes patient care, while offering the most advanced healing options.
 The Limestone Medical Center Wound Care Clinic is located at 701 McClintic Dr. in Groesbeck and is open Monday to Friday, 8:00 a.m. to 4:00 p.m. For more information, please call 254-729-4340.
About RestorixHealth
RestorixHealth, a leading wound care management company, develops and manages centers of excellence for amputation prevention, wound management and hyperbaric medicine. Forging strong relationships with their partners, RestorixHealth provides high quality, cost-efficient solutions to wound care that offer advanced treatment therapies along with hyperbaric oxygen therapy. Founded by physicians in 1997 to treat the growing incidence of non-healing wounds, RestorixHealth's centers utilize a quality- and data-driven approach to consistently achieve high treatment success rates, resulting in a dramatic improvement in patient quality of life. The company currently manages comprehensive centers throughout the United States in partnership with hospitals and health care facilities. For more information, visit www.restorixhealth.com.
Local Hospital Receives TMF Hospital Quality Improvement Award
Groesbeck Texas (April 24, 2019) – Limestone Medical Center has received the TMF Hospital Quality Improvement Silver Award from TMF® Health Quality Institute. The TMF Hospital Quality Improvement Award program is sponsored by TMF, the Arkansas Hospital Association, Oklahoma Hospital Association, Oklahoma State Office of Rural Health, Texas Hospital Association and Texas Organization of Rural and Community Hospitals. It recognizes hospitals in Arkansas, Missouri, Oklahoma and Texas that have undertaken quality initiatives to improve outcomes in patient care and improve their performance on specific national quality measures. This program was established in 2004 as a non-competitive recognition program designed to identify exemplary outcomes achieved by hospitals.
The 2018 TMF Hospital Quality Improvement Award program is based on achievements in 2016 and 2017. It honors hospitals that are performing quality initiatives aimed at improving outcomes in patient care by recognizing those hospitals that have improved their performance on specific national quality measures.
"We are proud to have achieved this recognition. Our success illustrates our commitment to patient safety and to delivering quality health care," said Larry Price, Chief Executive Officer. "It was a significant amount of work, but well worth it because it was the right thing to do for our patients."
Out of 557 Inpatient Prospective Payment System (IPPS or Acute Care) Hospitals and 188 Critical Access Hospitals (CAH), 51 earned the TMF Hospital Quality Improvement Gold Award. The Silver Award went to 50 hospitals, and 51 hospitals earned the Bronze Award.
"TMF is proud to recognize these hospitals for promoting quality improvement activities and their senior management for promoting a quality culture," said Tom Manley, CEO of TMF Health Quality Institute. "Quality improvement is a complex and demanding process, and we thank Limestone Medical Center for their commitment to improving the health of patients and the efficiency of health care."
"Proven standards of care can save lives," said Price. "We will continue to enhance our quality improvement efforts through our collaboration with partners and with TMF Health Quality Institute to ensure that every person gets the right care at the right time, every time."
Critical Access Hospitals or IPPS Hospitals Ineligible for VBP
The evaluation for IPPS hospitals not eligible for VBP was based on the Inpatient Quality Reporting (IQR), as well as Outpatient Quality Reporting (OQR) measures and readmission rates.
Silver Award winners had to report at least one measure set for both IQR and OQR programs during the hospital award measurement period (Q2 2016 through Q3 2017) and attain a 15-percent relative improvement from baseline to re-measurement period for readmissions, or an absolute readmissions rate of 5 percent or less.
For more information on the awards program, see the TMF Health Quality Institute awards website at https://award.tmf.org.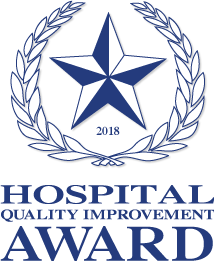 On September 28, 2021 the Board of Directors voted to adopt the tax rate of 0.3218/$100 of property value.
Limestone Medical Center
701 McClintic Drive Groesbeck, TX 76642